"My fiancée and I recently got a puppy and really wanted to capture his puppy cuteness so I contacted Roxie after having used her in the past for my wonderful surprise engagement photo shoot. Roxie gave us a great recommendation for a location to use for our photo shoot in DC which I would have never known about. During the photo session Roxie put forth great effort in capturing amazing images of us with our new pup. She had a lot of great ideas for poses and locations to produce high quality images. She was great at getting our puppies attention for family portrait shots and capturing perfect shots of him running around and playing. For the second time I am happy that I chose Roxie B Photography for my photography needs and will be sure to continue using her in the future.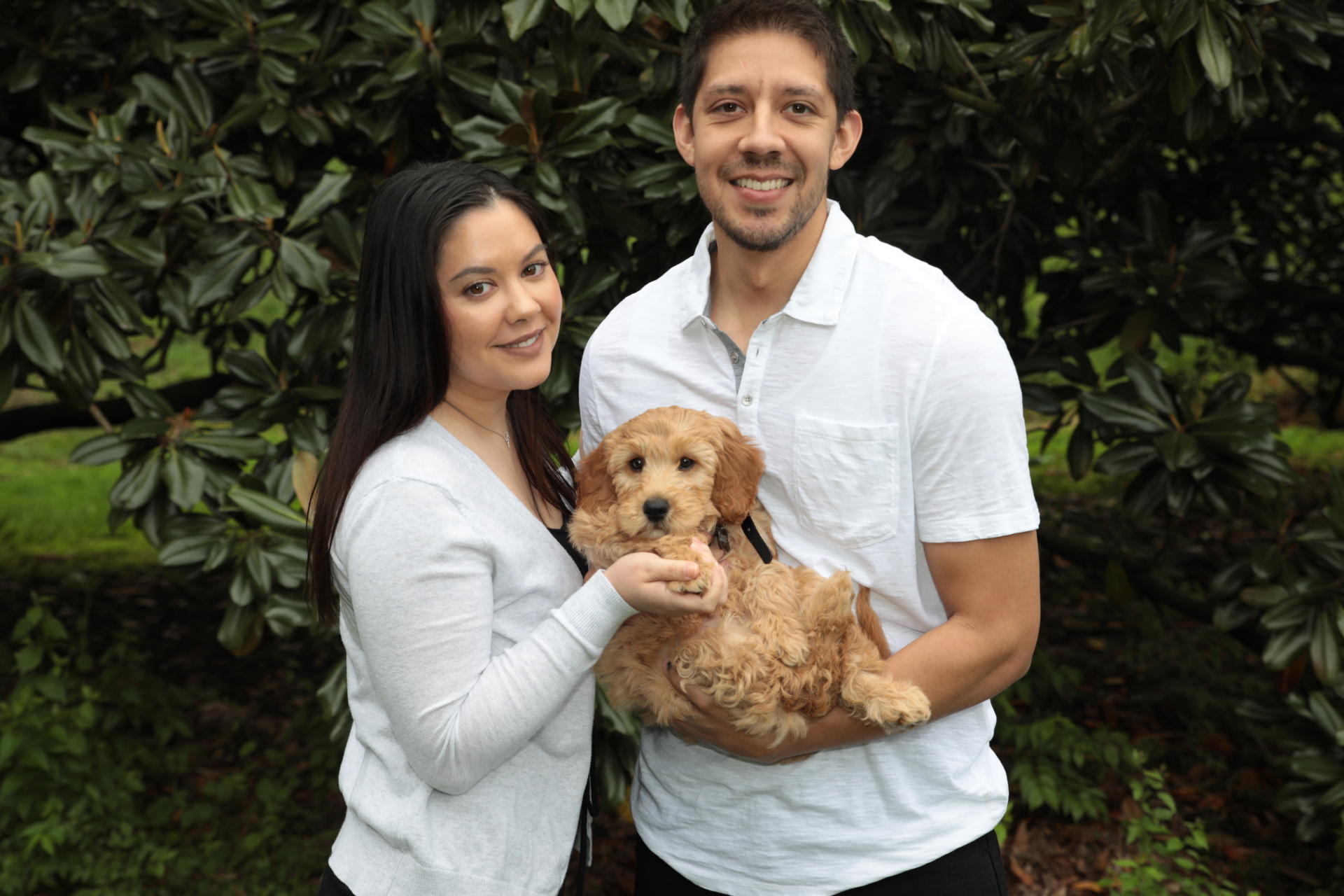 Edwin, Family Photoshoot | 5/14/2019​​

"Roxie did my business head shots, she did candids for my website, and she did some "action" shots of me presenting.  I truly could not say enough good things about her to accurately describe how AMAZING she is.  Her photos make me look like me...only on my very best day...and she is an absolute pleasure to work with.  She is funny, engaging, and she made a person who is phobic about photos actually comfortable and able to laugh and smile.  Roxie is THE BEST photographer I have ever worked with.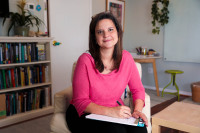 Emily, Professional Headshot | 5/13/2019

"Professionalism + brilliance = exceeded expectations. From start to finish, Roxie's contagious energy and optimism shine throughout her entire photography session. Roxie has taken both professional and personal photos for me and it is with great enthusiasm that I recommend her. Her ability to capture a moment and create a story to remember forever is unlike anything I've ever experienced. She is incredible on every level and I am honored to have had her expertise throughout the opportunities I involved her in. A+ for Roxie B!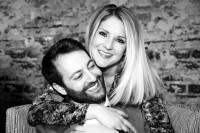 Sara, Professional Headshots & Save the Dates | 5/01/2019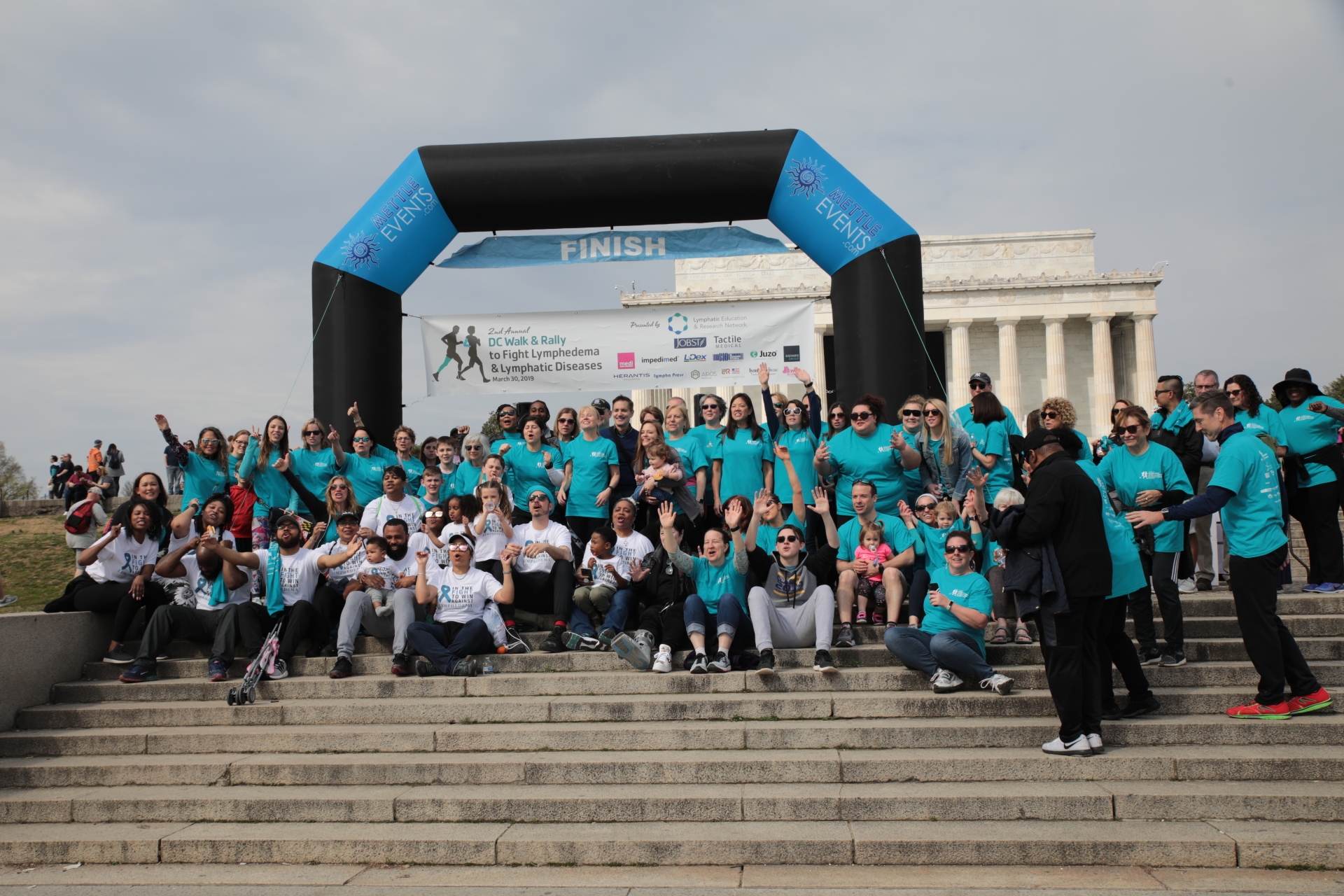 "Roxie was great. We had her take photos of our Walk to Fight Lymphedema and Lymphatic Diseases. She took our cause seriously and worked hard to capture the event's size and impact. Roxie was promptly on time, ready to go. We started our walk at the Lincoln Memorial steps, walking around the reflecting pool, and around the Washington Monument. Roxie was ahead of us the whole way, snapping pictures of us in action! She had the good idea for us to stop at the Washington Monument to get a group photo and wouldn't have been possible if she wasn't leading the charge! I highly recommend Roxie B Photography!
Liny, Event Photography | 5/9/2019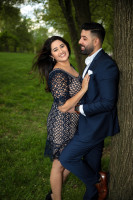 "First and foremost, Roxie is a sweetheart and oozes with positivity! We connected as I was planning my engagement and given that I'm not a local in the DC area, she not only provided recommendations on the best times and best spots, but she also stayed in touch constantly throughout the process. On the day of the engagement, she was efficient and adapted to the constantly changing lighting which really speaks volumes about her skills as a photographer. She provided helpful guidance on poses but most importantly she made us both feel incredibly comfortable the entire time. But of course, there's more! Roxie stayed much longer than our allotted time and did so without any pressure or rushing at all, AND all the pictures came out phenomenal and in our inbox within 24 hours and edited within 72 hours!!
I can't recommend Roxie more! A true professional and a genuinely nice person!
Shrey, Proposal Photography | 4/23/2019

"Roxie is so wonderful! She was full of positive energy, but the most important thing is that I gave her absolutely no guidance about exactly what I wanted, and she was immediately comfortable with the surroundings, and used her skills and experience to capture whatever she thought was important, funny, sweet, and memorable. She also stayed longer, edited many more photos, and worked within our budget. And importantly, she captured some perfect moments too :) We were extremely happy when we received our photos, and are now trying to convince her to travel to photograph our destination wedding party! 

Basically, if you're looking for a wonderful photographer who is flexible,  super talented, and just a sweet all around person, Roxie is your girl!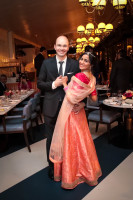 Mahjabeen, Wedding Photography | 4/26/2019

"Roxie did an AMAZING job photographing our engagement at the National Mall. The photos came out amazing and she was just so genuinely nice to work with! She went above and beyond staying a little longer than anticipated just so we and our families could get group shots together. She provided us with a copy of all the photos within 24 hours and edited versions within 48! I was so happy my fiance hired her for our special day!!!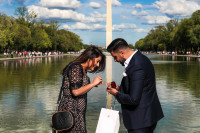 Aayushi, Proposal Photography | 4/23/2019

"I used Roxie's services for a surprise engagement in D.C. and we could not be more thrilled with the results. Not only did Roxie help with planning, but she consistently went above and beyond.
During the shoot, she was so great to work with and made us both feel really comfortable, even when taking staged photographs. We also both love the finished photos (which is not always easy with my fiancee) and she even sent us some retouched ones the same evening so we could share the news with our family and friends. I would highly recommend Roxie's services for any occasion.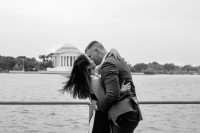 Kadian, Proposal Photography | 8/21/2018

"We trusted Roxie to be our wedding photographer this September. We don't regret one little bit!! She was exactly the person we wanted. Very organized, positive, had wonderful ideas. She was very responsive, took loads of photos and I (the bride) love every single one of them. We set a Pinterest board so she knew what photos I wanted. She even borrowed a guitar from her friend so we could have pictures with that prop. She goes out of her way to get just the right shot. 
I strongly recommend her!!!!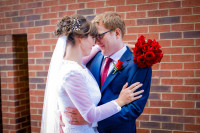 Anna, Wedding Photography | 10/3/2018

"I used Yelp to find Roxie and appreciated her enthusiasm to take photos of my proposal!  I reached out to quite a few photographers and she offered the best advice and most attractive pricing structure for the photo shoot.  She was only concerned with making sure my fiancee and I were happy!  Additionally, because it was colder than expected, we did not take as many pictures so she offered to amend our agreement accordingly. After the fact she was really prompt with her replies, and she worked quickly to ensure we would have photos to share with our families ASAP. I highly recommend Roxie B. Photography if you are looking for someone to capture your proposal!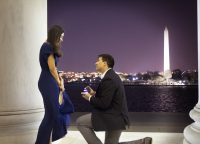 Nikhil, Proposal Photography | 10/3/2018
"​My fiancé proposed to me at night by the monuments, and I'm so glad he contacted Roxie to capture the moment! The photos were stunning to begin with, but Roxie was able to edit the pictures we selected until they were absolutely perfect. It was a very windy night and quite dark outside, but Roxie and Antoine managed to capture the two of us as well as the picturesque background perfectly. She also made multiple edits until we were absolutely happy, and she managed to make my hair look nice and neat even though it was blowing all over the place in the wind! We also really appreciated how flexible Roxie was about pricing; it was a very cold night so we didn't have time to take a ton of shots, but Roxie outwardly offered to adjust the price down if we decided to select fewer photos for editing than what was initially agreed upon. All in all Roxie was such a pleasure to work with, and her kind and bubbly personality made our big moment that much sweeter!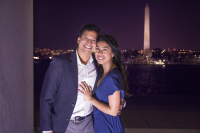 Maleena, Proposal Photography | 10/3/2018

"Roxie was a great photographer. I hired her to capture the special moment of proposing to my now fiancee! Everything worked out great, Roxie was willing to meet up before hand and plan out the proposal location to capture the best photos. After the proposal, Roxie was even able to get me flowers so that I may give to my fiancee! A few hours later we had the link to all the photos Roxie had taken. If you need someone to capture that special moment, look no further. Definitely planning on using her again for other future shoots.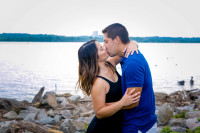 Edwin,

Proposal Photography | 8/2/2018
"If I could give Roxie 100 stars, I would. Roxie photographed our proposal and she did an absolutely amazing job at capturing the beauty and the emotion of the moment. I was so happy when my fiancé hired a photographer for the proposal and I was even happier when I saw how talented Roxie is. She is also so kind, funny, and patient. 
Being that we are not from the DC area, Roxie even helped my fiancé choose a place to propose and she even offered to scope out the location beforehand.  She recommended Top of the Gate at The Watergate hotel and wowwww! what a beautiful view. 
In less than 12 hours my fiancé and I had already received a link from Roxie with about 300 photos from the proposal. All the photos came out so beautiful, making it extremely difficult and almost impossible to choose which ones were our favorite. 
We love ya Rox! - Your crazy Miamians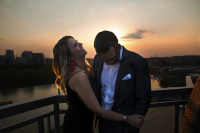 Karina, Proposal Photography | 5/20/2018

"Roxie is not only an excellent photographer and a brilliant editor, she is also a lovely person who brings out the best in everyone around her. She puts 100% into her work, and is very professional. As someone who doesn't love getting my photo taken, Roxie made me feel at ease, and worked with me to do subtle edits on the photo which really made me look my best. I can't recommend her highly enough. You won't regret working with her.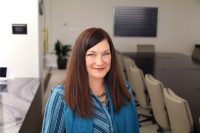 Tenley, Professional Headshots | 11/10/2017
"Roxie is very professional and easy to work with. I love the photos she took of me and of me and my mom. Her photos are high-quality, beautiful, and professional. Not only are her photos amazing, she also made me feel so comfortable and confident during the shoot. I can't recommend her services enough!!!! If I could give more than 5 stars, I definitely would.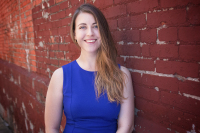 Tessa, Family Portrait | 5/14/2018

"My son hired Roxie to do a shoot for Mother's Day. Roxie is so warm and fun to be around. She did a shoot of our family today...my son, his wife, my baby granddaughter, and me. She was so good at capturing everyone's best...and she posted the 137 pics within half of a day!!! The pictures are so darling ... truly charming, great color, great poses, and great quality (not easy with a 10 month old)!!  I will hire Roxie again and again...and recommend her highly to anyone who wants the treasures of wonderful pictures.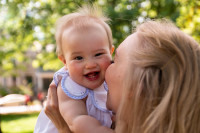 Katherine, Family Portrait | 5/12/2018

"One of the smartest things my fiance has ever done was contract Roxie B Photography to capture our surprise marriage proposal. I was so overcome with emotion that day that I blacked out. Thankfully Roxie was there to capture every special moment which I can relive by looking through the photos she so beautifully took. She was able to capture the sweetest, most candid shots of him getting down on one knee (without me even noticing she was there). She was also equally as able to corral and organize the 20+ family and friends, taking so many special family photographs that I'll cherish forever. Not only are Roxie's photos stunning, but she is one of the kindest, most outgoing, bubbly people I have ever met (Roxie made such an impact on my grandmother during the engagement that she kept ensuring Roxie would be at the wedding :D). In conclusion: if could rate Roxie B Photography with more than 5 stars here, I would do so in a heartbeat. I cannot say enough good things about Roxie and her photos.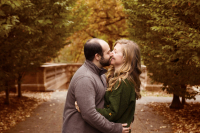 Katy, Proposal Photography | 11/3/2017